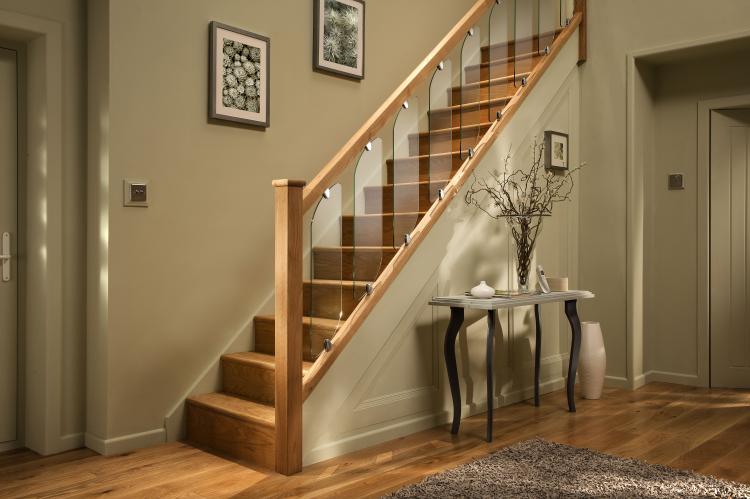 Clarity Glass Balustrade combines sleek, toughened Glass Panels with natural Oak, and Chrome or Brushed Nickel Accessories putting them right on-trend. The sculpted silhouette of each panel in the glass balustrade hints at the traditional elegance of a Georgian or Edwardian Timber Spindle bringing an innovative beauty to any staircase.
The Clarity Glass Balustrade shines as the perfect centrepiece to a room, as well as being able to blend into the background to allow other materials to take centre stage. Boasting polished edges, curved glass and simple brackets, this very popular glass balustrade range is blessed with a versatility that ensures these stair parts add extra sparkle to any home.
The metal fixings enable parts to be easily connected together for simple construction and several different Newel Posts are available that can further enhance this already striking and contemporary look.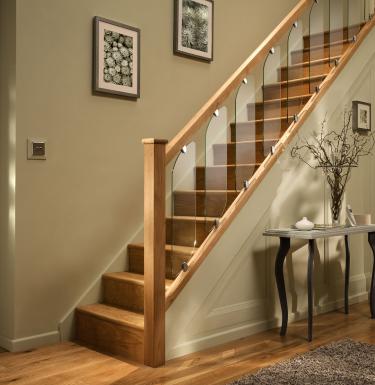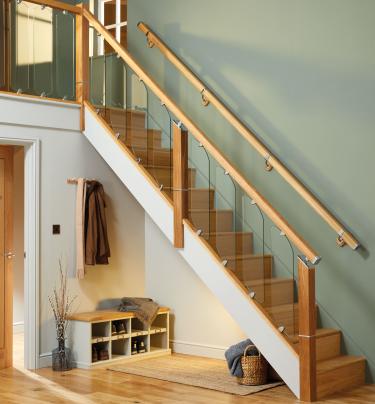 Discounts are on the following products: Clarity Glass Panels (Landing, Rake and Thin Landing), Clarity Glass Panel Brackets (Chrome and Brushed Nickel finish), Clarity Over The Post Connector (Chrome and Brushed Nickel finish), Clarity Oak Handrails and Base Rails for Glass.
Click Clarity Glass Balustrade for more information.