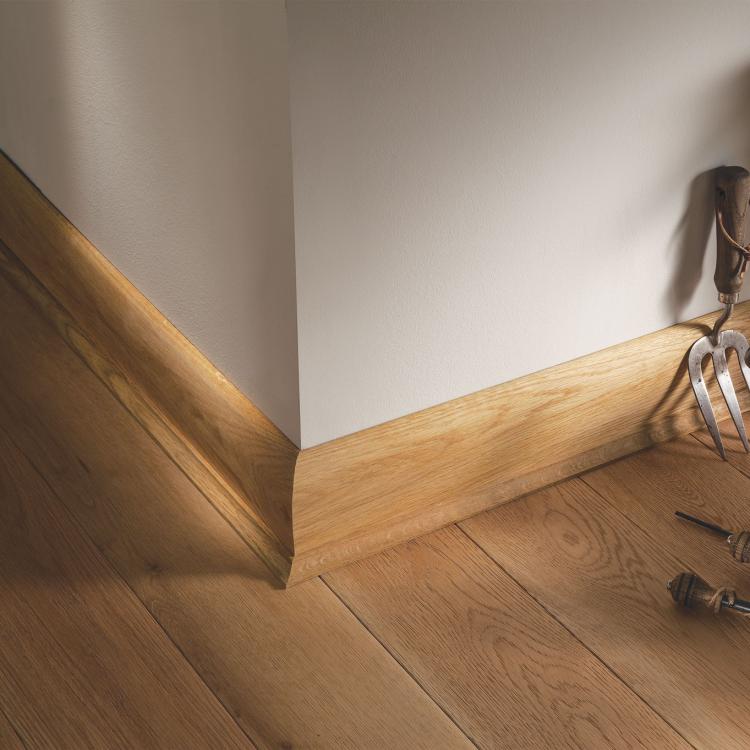 Have you ever thought about decorating your home and adding value to it whilst on a budget? Why not add a touch of class and character using decorative wood mouldings. Wooden mouldings are a great way to improve the aesthetics of your home without spending much; they are the perfect way to hide the imperfections around the house. Mouldings are typically manufactured using five primary materials. This includes MDF (medium density fibreboard), pine, oak, PVC, and aluminium. The positioning and use will determine the type of moulding required. This article will guide you on the different types of decorative mouldings available on the market:
1. Door and Window Casings (Trim)
This type of moulding is used on windows and door frames to cover unfinished gaps. The width can be either two or three inches, though there are different styles of Door Casing available on the market. The trim also protects the plaster walls, especially around an interior doorway. Most Door and Window Casings today are typically made of wood, but historically the material was stone or marble.
2. Skirting Boards (Baseboards)
Skirting Board measures between three and five inches and serves the purpose of keeping gaps between the floor and the wall hidden. There is a mixture of different styles, including rounded, ornate, and flat.
Skirting Board varies in style depending on the country. For example, in China, skirting is made of plastic or redwood, measures extremely low in height (compared to skirting in other countries), and has a very simple or unprofiled design. In contrast, there are a vast number of skirting profiles and styles available in the UK. These profiles are often named after the period when they were developed, such as Victorian or Edwardian.
Skirting Board can be easily painted, stained or varnished to suit your individual taste or existing décor. Here at Blueprint Joinery we have various styles available these include:
Pencil Round
Chamfered
Ogee
Reed
Torus.
3. Crown Mouldings (Cornice)
Crown Mouldings are used to decorate the transitional area between the ceiling and the wall. They help make the intersections between the walls and the ceiling look flawless across all surfaces. Crown Mouldings are not usually placed flush against the wall or the ceiling. Instead, when viewed from the moulding's end, the ceiling and the wall form a 'hollow' triangle. As you can imagine, installing crown mouldings is not an easy process as it requires complex cuts to form corners where two walls meet.
4. Picture Rails
Picture Rails allows the person to hang artwork without having to drive a nail into the walls. It is usually used in conjunction with Crown Mouldings, and approximately seven to nine feet from the floor.
5. Dado Rails (Chair Rail or Surbase)
A Dado Rail is a decorative moulding fixed horizontally to the wall which is used to protect the wall area from scratches and scuffs by movable furniture. Traditionally, people would fix Dado Rail 24 inches from the floor or about one-fifth the height of the room. Modern trends lean more towards a height of 36 inches; based on the assumption that its main purpose is to protect the wall from chair backs.
Dado Rails can also be used to break the monotony of a single painted wall by breaking the wall area into two sections.
6. Cove Mouldings
Cove Mouldings is a slightly less elaborate type of Crown Moulding. This type of moulding is used at points where the walls meet with the ceiling. Unlike Crown Mouldings, a Cove Moulding typically has a concave-type profile which makes it great as corner guards or to hide joints. It can also be used on stairs where treads and risers meet.
7. Egg-and-Dart Mouldings (Egg-and-Tongue)
Egg-and-Dart Mouldings are an ornamental moulding consisting of an egg-shaped object alternating with an element shaped like an arrow, anchor or dart.
8. Bead Mouldings
Bead Mouldings are a row of small, symmetrical spheres often paired with spindle, leaf or dart designs. It can be used in combination with a Dado Rail or Crown Moulding to decorate a room.
9. Dentil Mouldings
Dentil Wood Mouldings consist of small and evenly spaced block patterns, often found in historic buildings and homes. Dentil Mouldings are typically used in conjunction with Crown Mouldings.
10. Batten Mouldings (Batten Trims)
Batten Mouldings are thin strips of trim used to keep the joints between pieces of panelling hidden.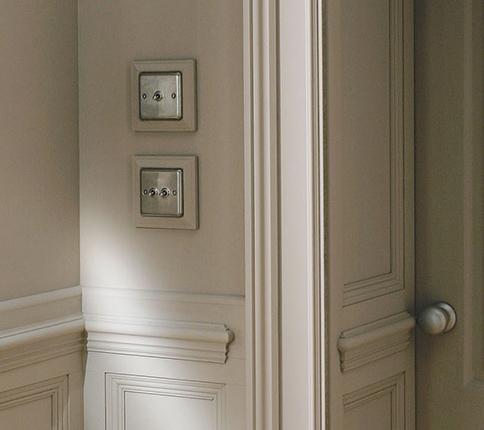 When you buy Mouldings from Blueprint Joinery, we are confident that we will go above and beyond your expectations when it comes to quality and customer service.
High-Quality Timber Mouldings, Offering Reliability, Style, and Perfection
Attention to detail is very important at Blueprint Joinery Our collection of Timber Mouldings are no different. We know that detail can make the difference between something looking good, and something looking perfect. As we are perfectionists, we deal only in the best quality products and use only the finest craftsmen to create all our Timber Mouldings. We are proud of our extensive Wooden Mouldings range as it highlights our love of the little things in life, and how they can make a big impact on our living.
Transform a Living Space With Beautifully Crafted Timber Mouldings
Made from the highest quality timber, we understand that attention to detail can transform a living space from acceptable to magnificent. Whether it is Architrave and Skirting to hide those little gaps between walls, door frames or floors, or Coving to soften the square edges of a room or simply for decorative use, Blueprint Joinery has it all.
Timber Mouldings Made From the Highest Quality Timber
In line with our commitment to quality, Blueprint Joinery only stock products that are made from the finest quality timber. We sell a range of Timber Mouldings carefully sculpted from top timbers such as pine, oak, light hardwood, and red hardwood. We also sell several products created from contemporary non-timber materials, including aluminium and PVC. This ensures you have plenty of choices to create a living space which resonates style and quality from top to bottom.
For more information, please check out our Timber Mouldings section.