We would put fitting oak stair cladding in the "Competent DIY'er" category. As long as you can measure, mark and use a saw accurately then the job of converting your exiting staircase into a solid oak looking stair is pretty simple.
Follow these simple Oak Stair Klad Fitting Instructions to change the look of your staircase.
Before you start, ensure that all the existing steps and risers are clean, dry and clear of any uneven surface defects. We recommend that you sand the treads and risers using an electric sander to give a sound base for your new stair treads and risers.
Measure how far the existing bullnose on the end of your step sticks out from the riser board. Measure from the face of the riser board to the out most part of your existing tread. Cut some packing strips and secure them to the bottom of your existing riser with suitable wood screws.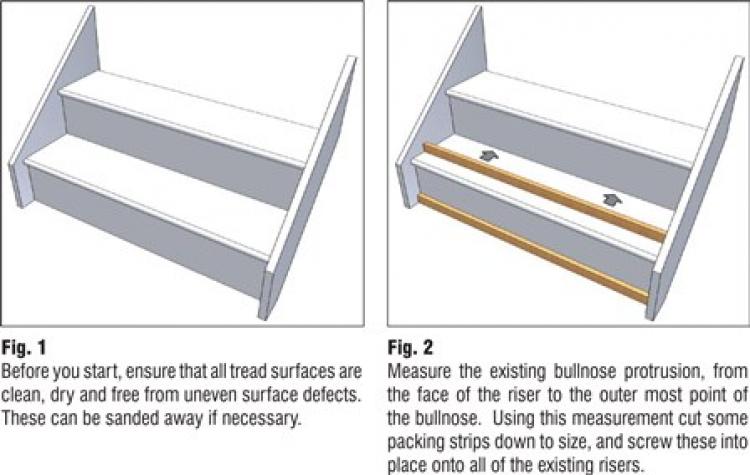 Starting at the bottom of your staircase cut two Stair Klad Riser Boards to size and glue the to them packing strips with Flexible Polymer Adhesive. The top of the riser will be held securely in place by the tread
Cut your Stair Klad Treads to size and apply a good amount of flexible polymer adhesive approx 10mm bead on your existing step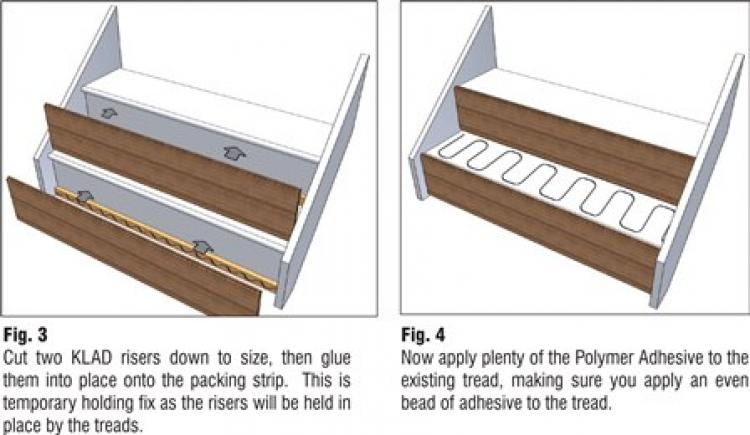 Push the Stair Klad Tread onto the glue bed firmly making sure the riser fits snugly into the groove on the underside of the tread.
Continue up the staircase fitting Stair Klad Risers first and then the Stair Klad Treads.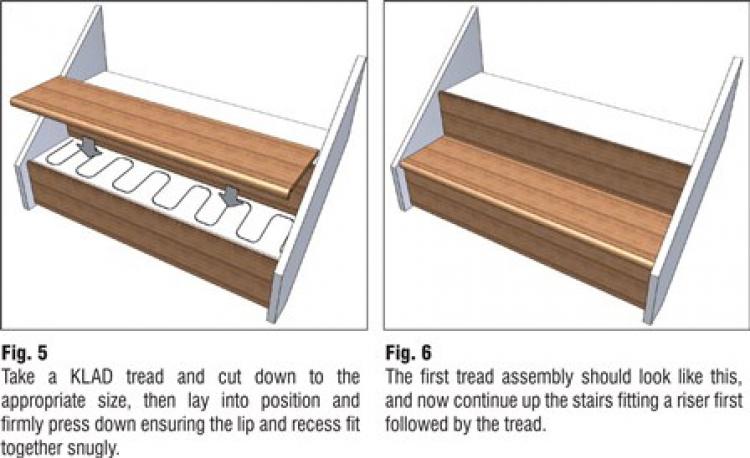 If you have a mid-landing or larger than average treads including Kite Winders then you need to use the Stair Klad Extension Boards. First stick down your Tread, cut your extension boards to size, apply a good amount of glue in 10mm beads, and push the extension boards and treads together using Stair Klad Biscuit Joints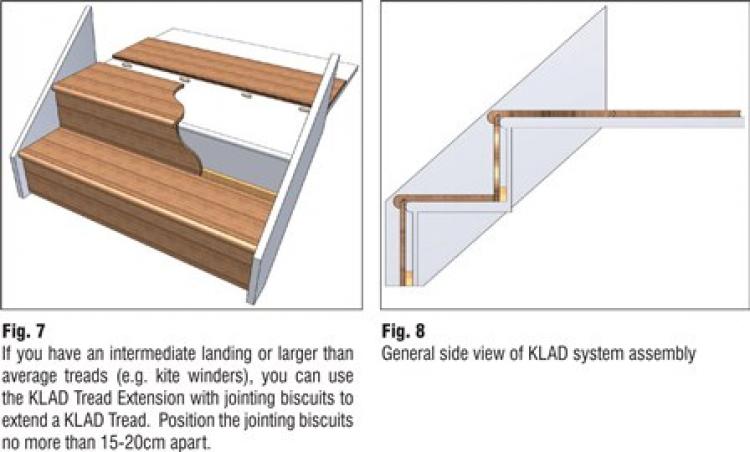 Oak Stair Tread and Riser Kits from £36.00 inc VAT see OAK STAIR CLADDING at Blueprint Joinery
Stair Klad Instructions
Stair Klad Instructions
(Right Click, Save Target As)
If you need help planning your project just give us a ring on 01691 671020 or email us a plan or photographs to info@blueprintjoinery.com