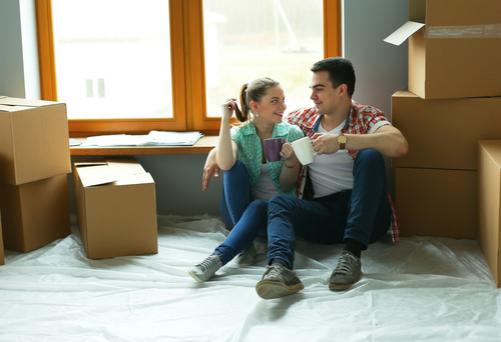 Buying a new house comes with many challenges, the most important of which is to turn your new house into a home.
Moving house can be one of the most stressful trials that one can set oneself. The buying process can be long and drawn out, which is often in stark contrast to the hustle and bustle of packing your life away into boxes and transporting to strange new premises.
Just because you have the keys, it doesn't necessarily make a house a home. While one person may simply see an empty house, another will see a blank canvas in which to express themselves – it is the perfect opportunity to re-design your new home.
Look Over the Property
When looking throughout the property, presumably after you have decided to move in, take the opportunity to examine its features and decide what the perfect fit is.
Could the stairs benefit from a touch of modernisation with metal and glass staircase parts? Perhaps you feel the garden presents ample opportunity to install decking so you can sit outside in the sunshine and appreciate your new surroundings?
Perfect for Installation
An empty house represents the start of a new journey, and it is also the perfect time to begin any renovation works. If you are set on installing new features, such as glass decking or new LPD doors, doing so while there are no obstacles will allow for a quick and smooth transition.
This is, of course, dependent on your circumstances allowing you to have a period of time before moving in. If this is the case, when it does come around to moving in, you are already introducing your possessions; many of which will hold sentimental value, to a home complete with your own touches.
Enjoying Your New Home
Once all of the boxes are unpacked and the furniture arranged in its new place, suddenly your once blank canvas is now your personal masterpiece you can be proud to call home.
Small touches such as glass decking in the garden can make your living space appear far more open while maintaining privacy to the rest of the world. It is these personalised small details that can act as a catalyst in the settling-in period; ensuring that your new home is not just the latest chapter, but the start of an entirely new novel.
If you are moving into a new house, or are simply looking to breathe new life into your home, call Blueprint Joinery on 01691 671030.