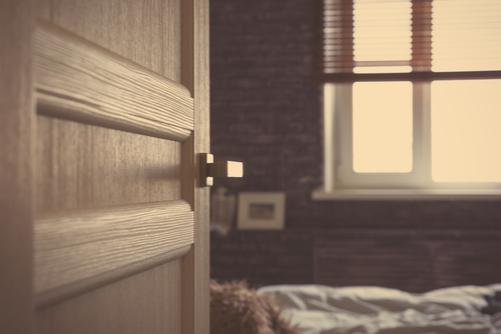 This month is exciting as it's Decorating Month, meaning that many will be looking to make some changes in their home. However, not all are aware of this exciting news and you may be one of these people. If so, you probably haven't even thought about decorating your home and, if you have, you may not have yet started. So, why not make a start?
There are plenty of things that you can do to give your home a new look such as repainting the rooms, replacing the old doors with new LPD doors and changing the flooring. But if you are one of those that have little to no idea of where to begin or have new clue as to why you should join in, then this should help.
Join in with Decorating Month
Of course, the decision will ultimately be up to you but if you're not happy with your home, why not give it a little attention and redecorate some of the rooms? Our homes are meant to be our sanctuary, somewhere that we feel comfortable and happy. If you don't feel like this then it is time for a change.
Where do I Begin…
This is the question I'm sure you're asking yourself, where do you begin? Which room needs what and how do I decide what's more important? Well, the easiest way to evaluate this is to decide which room you feel most unhappy with and start there. Say it's the bedroom, for example, this is the room that you should enjoy the most. It should feel comfortable and be relaxing, allowing you to unwind at the end of every day - if it's nothing like this, it should be a priority.
You will then need to look around the room and work out what you would like to change the most. If the flooring has seen better days, why not look to replace it? This way, you could even change the flooring that you have. If you have wooden floors and want to switch to carpet then you can, and vice versa.
Of course, there is always the option to paint your rooms which is often the easiest way to give a room a brand-new look and feel. For your bedroom, you want to go for calm and relaxing colours, but with the other rooms in the house, you can be creative and give each a little more pizzazz.
It may also be beneficial to take a look at the doors in your home. If they don't shut properly or look rather unsightly next to the rest of your decor, then why not change them? LPD Doors are ideal for any home and are guaranteed to give each room the look that it truly deserves with the various designs that are available, for both interior and exterior.
Give yourself a Home
You may have a house, but is it a home? If not, make these changes and any others that you see fit to turn your house into a home. With the stress of day to day life, it's easy to forget to make time for yourself. With this month celebrating Decorating Month, make a point and do something for you.
Whether you already know what changes you want to make in your home or still aren't so sure, set some time aside to make the decisions and get on with it. Get rid of the old and bring in the new and give yourself a home that you love.
To view our range of LPD doors visit our site, or for further information on our range of product please contact us today.