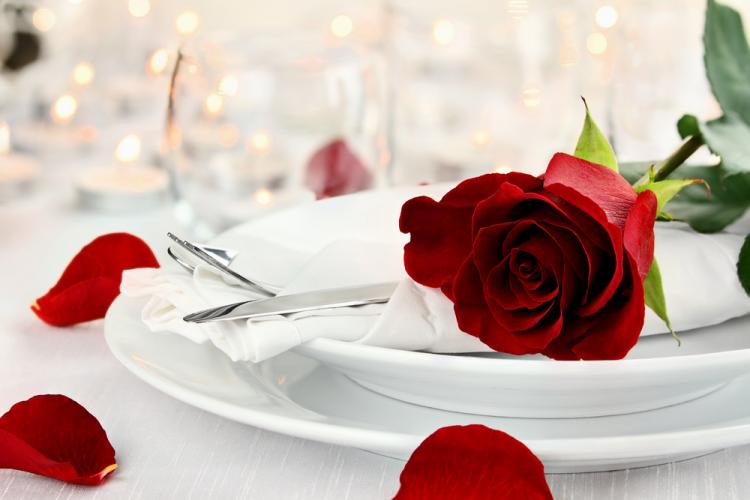 If you've not made plans for Valentine's Day yet, have you considered spending the evening at home? You will have all your familiar home comforts already in place and you can also prepare by decorating your home. Adorn the dining room with candles and wrap fairy lights around your staircase spindles. Afterwards, you can prepare a beautiful candlelit meal for two.
If you aren't sure how you should spend this Valentine's Day, consider breaking from tradition, following our top tips and planning the perfect night in.
Decorate Your Home
Understandably, you will want your home to give off a romantic vibe, so candles are always a great way to go. You can place candles around the dining area, living room and the bedroom to give the room a romantic glow - but remember not to leave any candles unattended. Think about using scented candles to give each room a unique smell or if you're concerned about safety, you could always use battery-powered candles as a safer alternative.
It's important that you spread the romantic theme throughout the house rather than just focusing solely on one room. For instance, you can decorate your staircase spindles with fairy lights to continue the romantic theme throughout the house. Rose petals are another way to go - scatter them up the stairs, towards the bedroom and onto the bed. This may be a classic way in which to decorate the bedroom on Valentine's Day, but after all - what could be more romantic than the rose?
Prepare a Meal
By staying at home you will be able to cook a nice homemade meal for your loved one. Putting in the extra effort will show them how much you care and it will also give you complete control over what's on the menu. You don't need to cook a gourmet three-course meal or provide various options; just cook something that will taste amazing.
If you do want to go for all three courses, consider something light as a starter and focus more on the main course. As you're at home, you can always eat dessert a little later and you don't need to rush through your dinner to get back home as you're already there. However, there's nothing romantic about eating in front of the TV, so light some candles on the dining table and put on a romantic playlist to really set the mood.
Watch a Film
You don't need to go out to enjoy yourselves so why not find a movie to watch in the evening? You could pick a romantic classic that is sure to get you both feeling the love or even go for something scary to get you cuddled up a little closer. If you're not into horror or romance, why not just pick something you will both watch? You won't need snacks for your movie if you've just eaten, but you could always buy a bottle of wine to enjoy while you relax together after your meal.
Are you feeling any closer to deciding what you want to do this Valentine's Day yet? If you've decided to stay at home then remember to decorate your whole house, from the staircase spindles to the bedroom.