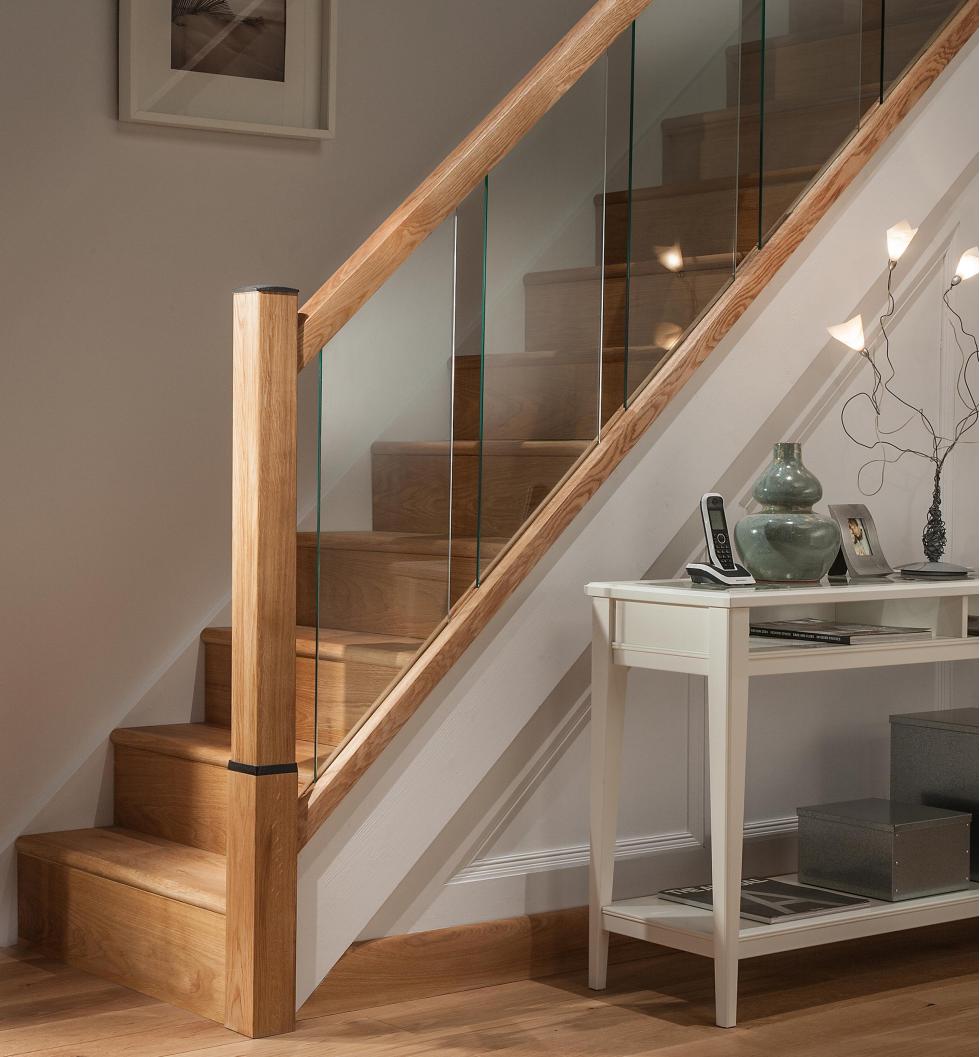 It's official; we are a nation of DIY lovers! Recent reports suggest that homeowners collectively spent over £22bn on home and garden improvements during 2015 – not just to add value to their home but to improve the visual appeal of their homes, too. Stair cladding is now a huge part of this home improvement craze. Not sure what it is? Let us explain.
We might dream of a huge house in the country, complete with a huge solid oak staircase, but the fact of the matter is that this isn't a reality for the majority of people. But that doesn't mean you can't improve the look and feel of your staircase.
What is Stair Cladding?
Stair cladding is much like giving an old dated wall a fresh lick of paint – it instantly improves the way your stairs look and can drastically improve the impression your home makes.
Simply add the cladding on top of your existing stairs and off you go; it really is that simple. It's easy to install yourself and will instantly give your home a new lease of life.
Cost Effective Solution
If your stairs are in need of some TLC, and you want to make a change from the traditional carpet route, then this could be the solution you are looking for. Not only will cladding your stairs require a lot less time and effort to keep it looking good (spilled drinks won't ruin clad stairs like it would a carpet) but it is also a very cost effective way of reviving your home.
High-quality carpets are not cheap to come by and can sometimes make your home feel a little stuffy. Having stair cladding will make your home feel lighter and more modern in an instant, so bring your home décor bang up to date with a contemporary addition to your staircase.
While ripping out the entire staircase and replacing with a new one is an option that you may wish to consider, it can cost anything up to three times more than cladding would.
The best part is that you can give your staircase a facelift in just one day!
What Do I Need?
Firstly, ensure that your existing staircase is not creaky and the treads are secure. This might involve strengthening the treads with screws, but your new cladding will cover up any repairs you have made.
We supply a range of treads to suit all staircases; traditional straight, winder, mini landing and bullnose treads to ensure that you can achieve the stairs of your dreams, no matter what. We also supply risers, string veneers, and the glue. All products come in a range of sizes and come complete with instructions for installation.
With the big name brands you'd expect – such as Stair Klad, you can shop with Blueprint safe in the knowledge that your hard earned cash will reap the rewards you're looking for.
For more information, please browse our website or contact us on 01691 671020.