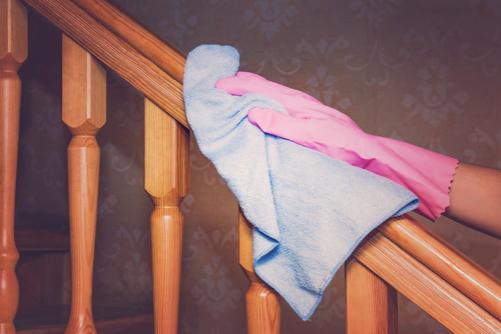 Stair cladding has the ability to completely change the look and feel of your entire home. Therefore, it is important that yours is properly cared for.
People install new stair cladding either when their staircase is in vital need of a facelift, or just to make a simple change that will resonate throughout the house. Although easily forgotten once fitted into place, in order to get the most out of your stair cladding, it is essential that you take good care of it.
After Installation
Once the installation is complete and your new cladding is in place, you should keep your stairs clean and, if possible, avoid using them until the glue sets in. Children running up a staircase with freshly laid stair cladding run the risk of displacing clad parts, leaving you with an uneven surface.
When your cladding is set into place, which shouldn't take too long, give your new staircase parts the respect they deserve by ensuring that no one stomps up the stairs. The cladding is designed to last for the long haul, but it will remain in much better condition with proper care.
Long Lasting Stair Cladding
After installation, which is a relatively simple process, your stair cladding will remain in place and stay looking fantastic for years to come. With a long lifespan, the next generation will be able to enjoy the benefits of quality cladding on your staircase.
As the years roll on, signs of age can begin to rear their head. If you feel comfortable enough, sanding down individual clad parts and coating with varnish will go some way towards preserving your cladding for many more years to come.
Keeping Clean
As with almost every other piece of home furniture, keeping your stair cladding clean is the number one method of maintenance. Try not to allow dust and other dirt to gather on your cladding as this will damage the parts over time.
To keep your stair cladding looking as new as the day it was fitted, various cladding cleaner formulas are available which can be used with washers. These are designed to clean the cladding more thoroughly than if you put a hoover over it; they will also help to protect the cladding's strength and quality.
If you would like more information on stair cladding and the positive benefits it can have in your home, please call the Blueprint team on 01691 671020.