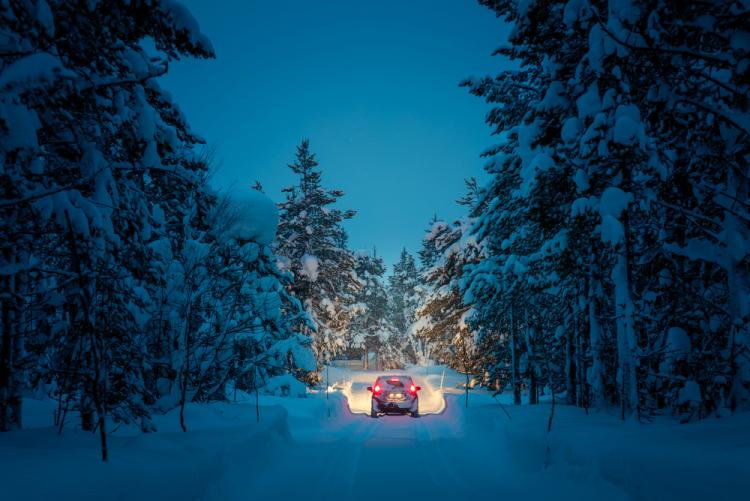 It has been a busy year for everyone and the time that we can down tools over Christmas is a welcomed one, even if the hustle and bustle don't necessarily end there. If you, like many, have recently refurbished your staircase parts and redecorated your home, this is when you can finally revel in a job well done.
The home is where all of the festivities play out and having somewhere you can truly call your own is every bit as important as Santa Claus keeping his reindeer fed and watered. With quality time with friend and family, as well as presents to go around, it certainly makes you thankful to be driving home for Christmas.
Room for the Whole Family
One way or another, we always find a way for nan and granddad to squeeze in around the table, which definitely wasn't designed to fit double figures. While the dinner table may be cramped, a well-decorated room certainly isn't.
The folks will undoubtedly notice the new LPD doors and new staircase parts as they tour your revitalised home, praising its look and feel. Thanks to your new spacious layout, the kids can play with all of their favourite toys – that's once dad has built everything, of course.
Time to Reflect
It is at this time of year that we like to reflect on the year that's been, as well look forward to the new one that is just around the corner. For some, the festive period is the one time of year when they can forget about the stress of work and take the time to sit back and relax.
Proper rest and recuperation require a welcoming home, one in which you can call your own. Having put your own mark on the home, there really isn't anywhere else you would want to spend your Christmas and ring in the New Year.
Merry Christmas from Blueprint Joinery
All of us here at Blueprint Joinery wish a Merry Christmas and a happy New Year to all of our customers and hope that you make it one to remember. 2018 is already looking as though it is going to be a busy one, full of all new ranges of staircase parts and other home features, and we are already looking forward to getting stuck in the New Year.
For more information on our range of products, please call our team on 01691 671020 or send us a message via our contact page today.