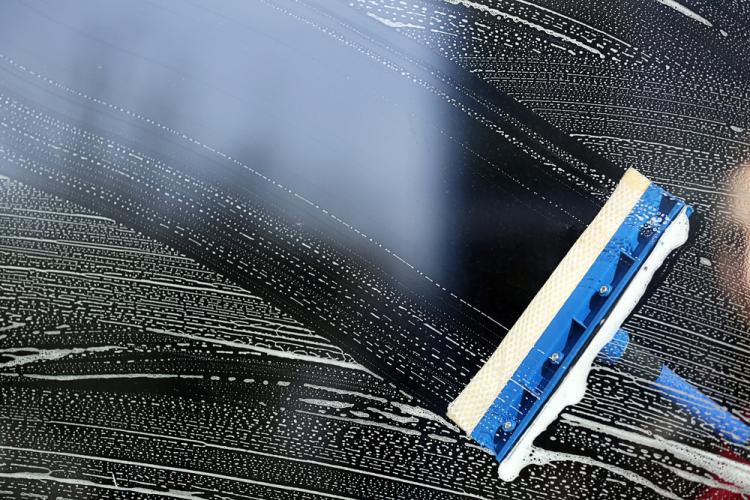 Glass decking has become a common feature in most homes in the recent past. It is a popular option for patios, decks and balconies in homes. Decking not only provides additional security but also enhances the aesthetics of the home, too.
For many of us, our hectic schedules give us hardly any time to clean and maintain our gardens, which often finds us neglecting it. The English weather isn't the best for outdoor cleaning, which makes it even more difficult to maintain our decking.
Without the proper care, even the most glorious of glass decking can become just another forgotten feature, covered in water stains and more. All is not lost, however, as all it takes is a little TLC to return your decking back to its former glory.
Dusting and Wiping
Start off by dusting the glass railings with dry clothes or old newspapers. Now add soap to warm water and make a solution. Use a sponge and to wipe off any stains, droppings or watermarks thoroughly on the exterior glass blocks and railings.
Use a hosepipe or splash buckets of water to wash off the solution from the railings nicely and leave to air dry. If any streak marks appear, wipe them down with a lint-free cloth.
White Vinegar on Glass Decking
White vinegar is known to be one of the best cleaning solutions. Make a solution of one part white vinegar and two or three parts water (depending on how strong you want the solution). Take a nonabrasive plastic scrubber and wipe down the railings.
Finish off by rinsing the railings with warm water. As well as being popular for cleaning, white vinegar is also known to be a great sanitiser.
Railings
It is important to maintain the railings regularly, to keep the glass sparkling. Keep a shower squeeze handy and wipe off water or droppings, as soon as you can spot them. This will make your cleaning and maintenance work easy.
Brackets
While you are out cleaning your glass railings, pay some attention to the glass railing brackets and support. Ensure that these are cleaned and well looked after and not forgotten about in order to keep your glass decking well supported, as well as looking great.
With simple care and maintenance, you can keep your decking looking as good as news, long after its original installation. With a clean and lovely looking patio, you can make the most of your glass decking and enjoy outdoor living like never before!
For more information, please get in contact with Blueprint Joinery today on 01691 671020 or fill out the contact form here.