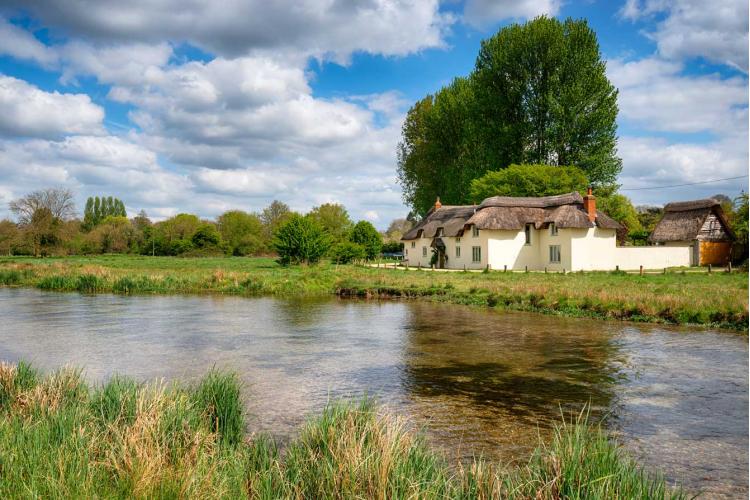 If you have been dreaming about running away to a faraway cottage secluded from all of society, there are some things that you should consider adding to your renovation plan this year. Make your dreams come true with six inexpensive but simple changes to your home's interior and exterior to get that cottage feel:
1 - Change up your doors
If you are looking for a secluded cottage vibe, your interior and exterior doors will make a massive difference in the overall aesthetic of your home. It is essential that you give your home that open feeling so that it is welcoming from the entrance onward.
If you are in the market for solid oak interior doors, you have come to the right place. We pride ourselves in manufacturing all our cottage-style doors from our workshop in Oswestry, Shropshire. Our range of Solid Oak Cottage Doors is the ideal solution for cottages, period properties and barn conversions. We also offer a made to measure service where we will make your doors to your specification. For more information regarding our made to measure service, please contact us today.
2 - Add a screen door
Speaking of your front door, you should consider adding a screen door to your entrance. Just like in the movies on a sunny day, a screen will let the smell of nature and the sounds of the birds into your home while also allowing the scent of apple pie and laughter to drift out.
3 - Renovate your porch area
A cottage will typically have a porch over the front or back door. It is a great space for some decoration to connect the interior and exterior of your home. Add some greenery to bring life into your porch area and enhance that homey feel. If you have a shady porch, ferns are a great choice. In addition to these beautiful, lush plants, you will also want to add some nice porch furniture. Make your porch a safe spot with some comfortable seating, pillows, a blanket, and a good book to enjoy in the outdoors. Don't forget to whip up a glass of lemonade or a pot of tea to share with a friend!
If your porch is looking old and worn, we have got you covered here at Blueprint Joinery. We stock a variety of different style porch canopy kits and accessories that will provide some welcome shelter on a rainy day and be sure to add to that cottage vibe. All porches are manufactured to the highest standard and tested by an independent structural engineer, so you can rest assured knowing your porch will last for years to come.
4 - Make the trim of your home stand out
Add some complementary colour to make your trim stand out and give your home that cottage charm and vintage feel. Who knew that an inexpensive, tiny addition like this could make such a difference.
5 - Enhance your windows with a vintage look
Shutters are a great way to add detail and charm to your cottage home. Another thing you might want to add to your windows is a window box. A window box is a great place to put little herbs and flowers under your kitchen window, where it is easy to snip some off for decoration or cooking. Not only will they be decorative, but they will be functional as well.
6 - Add a little more to your garden and landscaping
Whether it is roses, ivy, or another type of climbing plant, you will want to take the time to grow out these plants to give your cottage a real cottage feel. One other thing that we recommend is adding a stone pathway or walkway to your garden. You can also use stones as a separator for your flower beds. Every cute cottage should have a little garden in the back for a homeowner with a green thumb.