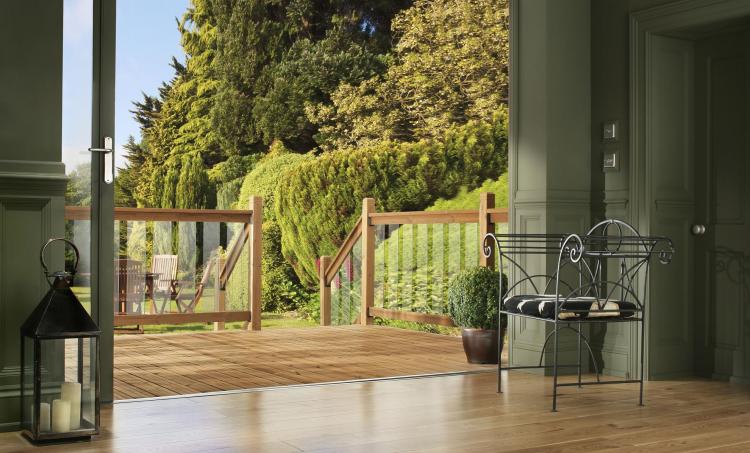 Do you remember the excitement you had the day your new outdoor decking was built? The perfect space to relax and unwind, the smell of freshly cut wood and the warm colouration of new deck boards and balustrade. Skip a couple of years, and what was once your garden centrepiece has become a source of shame. The warm colours faded, the deck boards slippery, and the spindles and handrails looking like they are ready to crack and break.
Below we've listed the garden decking kits that we stock on our website perfect for small garden decking and large:
All the timber decking components we stock are pressure treated with Tanlith-E outdoor preservative. Tanlith-E provides long-term protection against fungal and bug attacks for both in and out of ground contact. Over time, even pressure treated timber will become increasingly prone to damage, particularly if the decking has not been finished and regularly maintained. We recommend that you inspect your decking annually at a minimum, identify weathering and damage, and make the necessary repairs before things worsen.
In most cases, revitalising old decking will involve a simple clean and re-stain or oil. But if you've found damaged parts or you are planning to change the look of your current decking, you will need to replace your components. In either case, do not despair, we are here to help. Find our useful renovation tips to spruce up your decking area on a budget below:
1 - Wash Your decking
First and foremost, before any other step, give your decking a good scrub with a cloth (or brush) and a cleaning solution such as Ronseal Decking Cleaner. Washing will remove algae, moss and mould that has collected over the winter months.
Top tip: Some websites will recommend bleach and warm water. Bleach is not a great wood cleaner and will struggle to remove some of the dirt and grime present in the wood. We recommend sticking with cleaners that are specially designed for cleaning old decking and preparing new wood.
2 - Paint, Stain, or Oil Your decking
Although tough, any untreated timber exposed to the weather still needs to be protected. To protect and enhance your balustrade, apply a proprietary clear water repellent, semi-transparent seal, or a decking oil. For more information, please refer to our Outdoor Decking Finishing Guide.
Top tip: If you are unsure whether your decking needs refinishing, you can do a simple test using a glass of water. Check by pouring a tiny bit onto your decking. If the water beads and sits on the surface, this is a sign that your decking is waterproof. If on the other hand the water disappears into the wood, you will want to purchase a stain or oil ASAP to protect your deck.
3 - Replace Old Spindles, Newel Posts and Handrails With New Decking Components
Old decking with a solid and sound structure doesn't need to be torn down completely. Many of our customers use their existing decking base and replace worn spindles, newel posts and handrails with new components. Here at Blueprint Joinery, we stock a wide range of both traditional and modern designs in timber, metal and glass. You can find some of our more popular ranges below: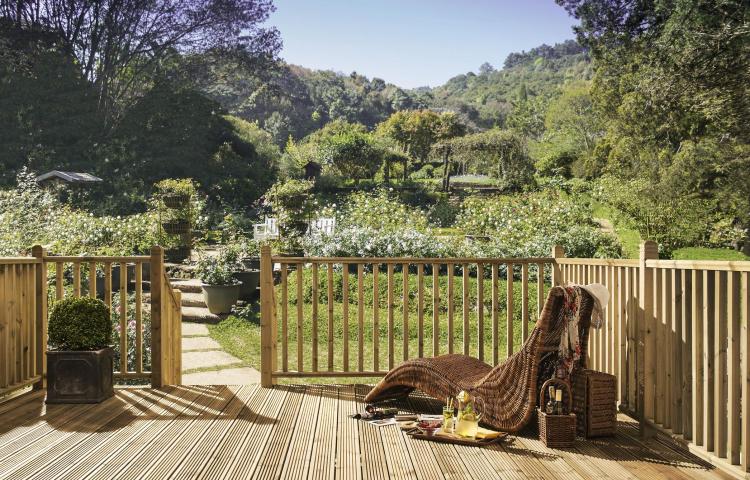 3a - Square Decking
Sometimes all your garden needs is something simple to accentuate your carefully planned and cultivated floral designs; something natural that doesn't overpower while giving your outdoor space that something extra special to really make the neighbours jealous. For those that like to keep it simple, our Plain Square Decking is the perfect solution.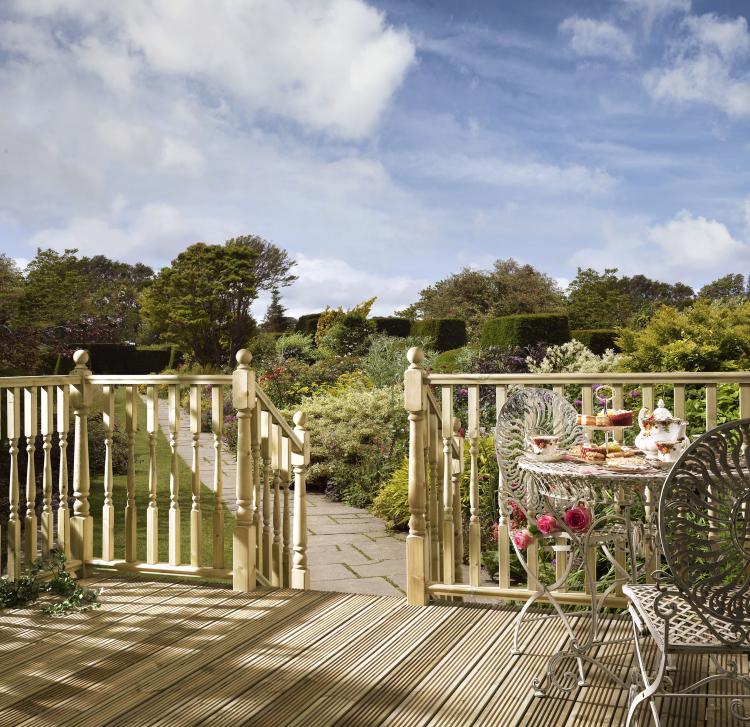 3b - Colonial Turned Decking
For both traditional and contemporary design, our range of Colonial Turned Decking will suit your garden down to the ground. This stylish spindle design has hints of rustic American mixed up with a modern timber laid bare. Seasons come and go, but our Turned Decking range is a timeless classic. It is one of our most flexible designs and works beautifully in gardens of all shapes and sizes.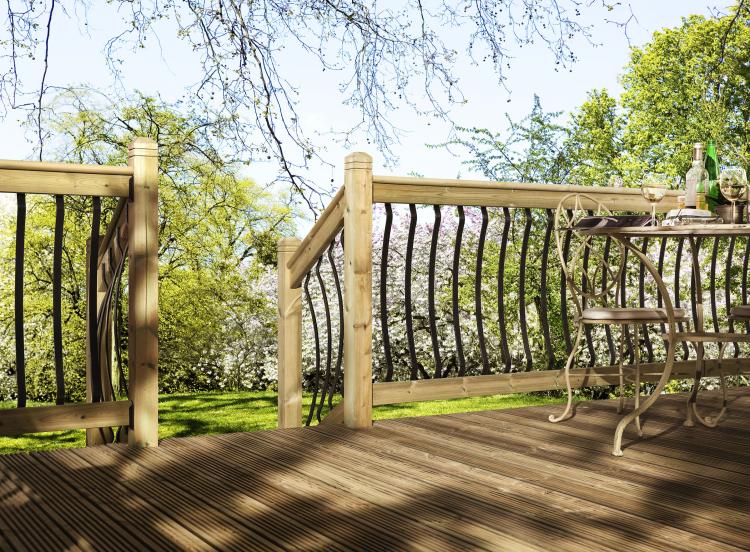 3c - Bow and Eden Metal Decking
The Bow and Eden range is a perfect solution for those looking for a modern style. The metal spindles profiled as subtle curvatures will give visual depth to your deck just as the jet-black finish will add another layer of texture to any garden.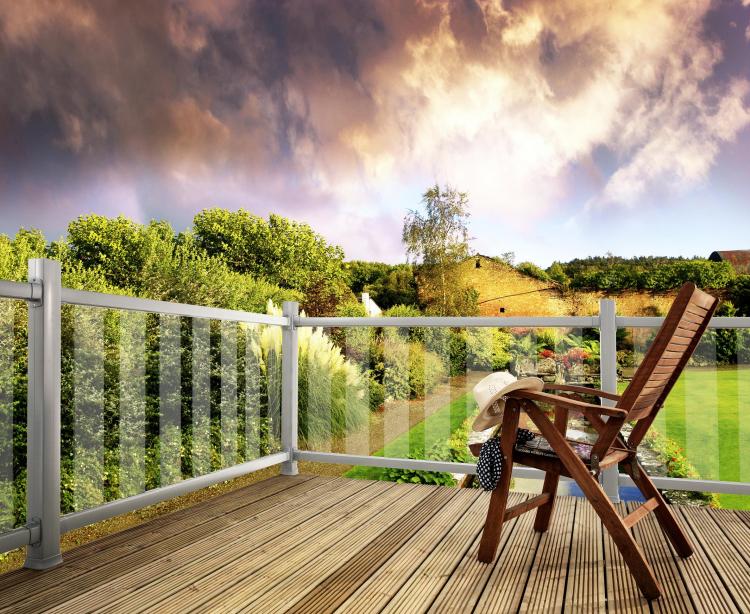 3d - Modern Metal and Glass Decking
This modern range takes the contemporary look to a whole new level with the introduction of our maintenance free aluminium and glass panel extrusion balustrade system. This unique range boasts zinc brackets and a powder coated exterior for an ultra-modern, sleek finish that will perfectly enhance any refurbishment project. Simple to install and can be combined with existing ranges for complete flexibility, this range is well worth checking out.
4 - Add Stylish Furniture and Cushions To Make Your Decking Comfy
An outdoor space is not complete without a comfortable place to sit, eat, drink and relax. There are plenty of websites that stock a stunning selection of bistro sets, lounge sets and dining sets that will be sure to spruce up your decking area.
5 - Include Pot Plants To Make a Colourful Display
Give a big colourful boost to your decking with pot plants. Use a mixture of pots, outdoor planters, and hanging baskets. You can keep things looking harmonious by matching the colours and varieties in tune with the style of your garden and your interior.
Top tip: Potted flowers are a great way to bring colour to your decking, but without proper drainage, the water from them can rot your decking surface. We recommend that you elevate your pots with risers so your deck surface can properly dry out.
Check out the helpful video below on how to decorate your decking space with flowers:
6 - Add That Extra Class With Garden Decking Lights
Garden deck lighting is perfect for adding cosy ambience and a sense of discreet elegance around your decking area. Especially at night, lighting helps to create a safe space to hang out with family and friends.
Garden Decking Cost
The garden decking kits that we stock on our website start at £123.50 (including VAT). These kits are perfect for small garden decking and large:
In the Market for New Outdoor Decking?
With the warmer months ahead of us, adding a decking area in your garden can immediately make a real difference to an external space. Not only will it transform any garden area into an attractive space to relax and unwind, but it will instantly create separation between other sections of your garden and enhance its overall appearance.
If you are unsure what you need, send us a plan or photographs of your decking area and we will be happy to work out the parts you need, and supply you with a quote. Call us on 01691 671020 or email us at info@blueprintjoinery.co.uk for more information.