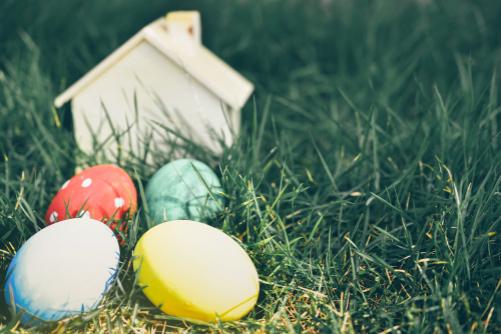 With Easter approaching, many are beginning to gear up for the various activities that will be happening this year. However, if you aren't planning to go out this year, it doesn't mean that you have to miss out on all the fun. In fact, there are even some Easter activities that can be done at home!
For those of you with children, it's the perfect opportunity to plan an Easter egg hunt at home. There will be plenty of places to hide the eggs and it's sure to get the kids excited. You could even hide eggs in plain sight like between the staircase spindles or tucked away in the kitchen cupboards. We think this idea could be great fun for everyone - here's why.
Why Should You Plan an Easter Egg Hunt?
Easter is all about having fun with the family and if you have nothing planned, it might just pass you by. Dull and disappointing, that's definitely not the route you want to go down. So, instead, why not do the activities at home? It's a fun activity and a great way to bond with your children. Let's face it, even the adults can enjoy it too! In addition, it's a useful way to keep the kids occupied in the holidays.
Where Can You Hide the Eggs?
So, once you've decided that this is a great idea, it's time to get creative and think of where you can hide the eggs. Drawers and cupboards are a great option as they can be hidden behind other items - similarly, bookshelves and toy boxes can make effective hiding places. You may even want to hide them under the stairs as it's a place they're not likely to check!
Alternatively, you could hide the eggs in plain sight and see how long it takes the little ones to find them. For this, you could place some eggs between the staircase spindles on your well-maintained stairs - the children will most probably just walk down the stairs straight past them. You could even disguise the eggs as fruit and hide them in the fruit bowl! Whatever you do, it's important to make it fun.
If the weather is good, you could also hide some eggs in the garden. They would blend in perfectly in a flower bed, for example. However, if you are taking the hunt outside as well as in, it may be a sensible idea to create a map or leave some clues for them to follow so the little ones know where to look.
Make this Easter one to remember by staying at home. Even if you have plans, you should definitely consider holding your own egg hunt at home, too. Whether you hide the eggs in plain sight between the staircase spindles or cover them with toys, it will give your children something fun to do this Easter.