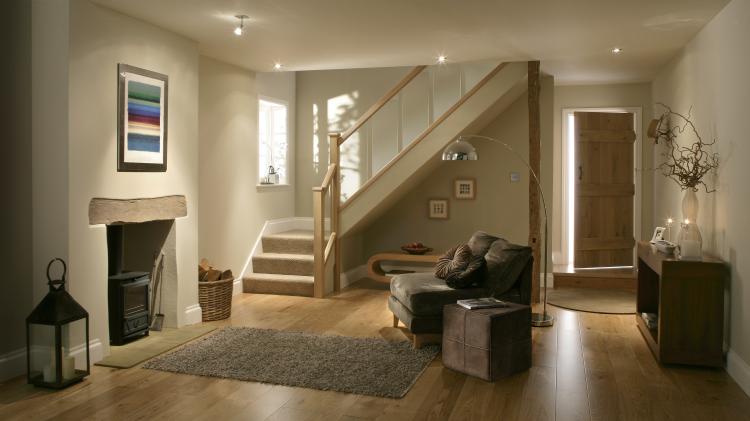 If you have a home that has more than one floor, you will need stairs. With the obvious out of the way, what do you do when renovating an authentic property or building a new cottage-style property? Choosing a new design for a cottage staircase can be a difficult task, and if you are unsure, the best answer is always to keep it simple. Whether you go traditional, contemporary, modern or you are working with a small space, Blueprint Joinery has you covered.
Traditional Cottage Staircase Ideas
If you are like many, you may have purchased a cottage because you love the warm, homely feeling that a traditional property offers. If this is the case, it is important that fittings and furnishings bear as much cottage and traditional styling as possible to retain the cottage environment. With a cottage staircase, Blueprint Joinery recommend square spindles, newel posts and handrails such as Plain Square, Stop Chamfered, Regency Plain Square and Provincial styles that we stock here on our website. These styles, in particular, are simple, elegant and stylish in design. They are available in a wide range of timbers, from quality oak to the more affordable pine and hemlock.
Contemporary Cottage Staircase Ideas
If you are looking for something a little more intricate in design, contemporary styles might be more suitable where a contemporary look mixes well with the traditional feel of a cottage. We recommend checking out the Rope Twist, Barley Twist and Square Twist range of staircase parts.
Modern Cottage Staircase Ideas
The brave might opt for something more modern in design including metal and glass stairparts such as Reflections, Axxys Evolution, Clarity and Fusion Glass all of which we stock on our website. A modern interior décor makes for a perfect juxtaposition with the traditional appearance of the outside of a cottage home.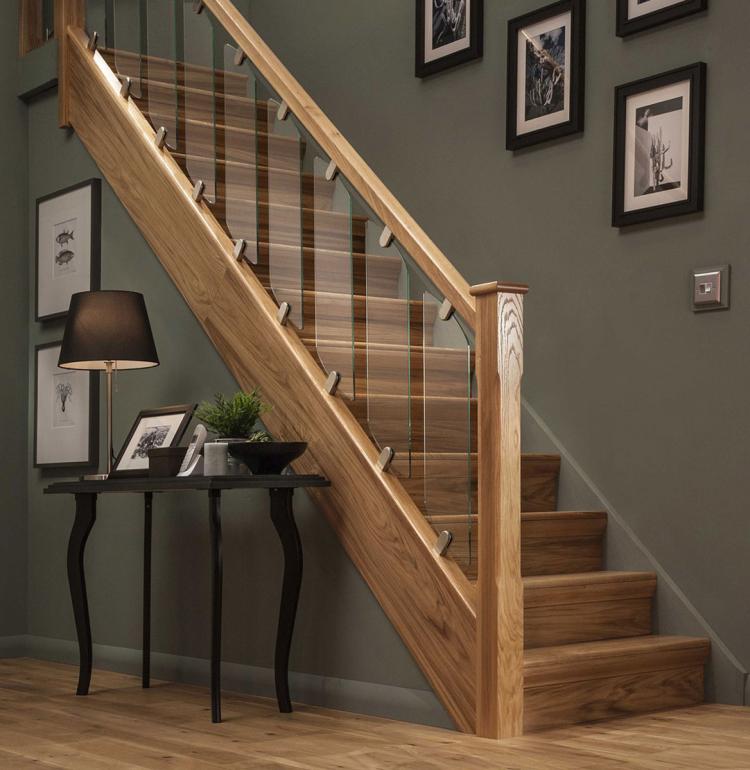 Cottage Staircase Ideas For Small Spaces
When you live in a small space, the last thing you want is a bulky staircase taking up precious square footage. In instances where a traditional staircase might not fit, a wall mounted handrail is a great solution that takes up very little space, is aesthetically pleasing and fully functional.
Wall mounted handrails have become more and more popular over the years due to the elegant designs and ease of installation. Blueprint Joinery offers a stylish range of solid timber handrails in a choice of different timbers, ready for you to paint or stain. Complete the look of your handrail with end caps and brackets and choose from short, medium or filigree end cap styles to add a contemporary or detailed finishing touch. Click here for more information on the wall mounted handrails we stock.
Need Further Help With Your Cottage Staircase Renovation?
For further help with your cottage staircase renovation, please contact our trained staff on (01691) 671020 or email us at info@blueprintjoinery.co.uk and we will be in touch to help you select the right products first time and provide you with a quote.