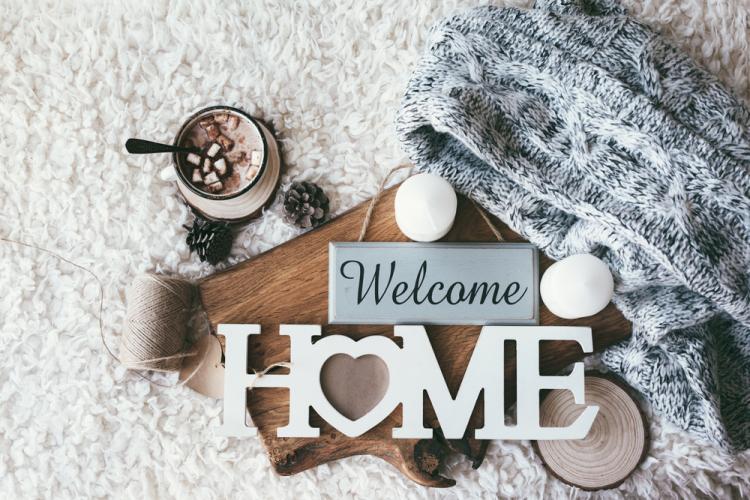 With 2017 almost at an end it is time to start looking ahead to 2018 and all the possibilities that come with the turn of the New Year. Many take this time to make New Year's resolutions that they may or may not stick to, while some take the opportunity to reinvent themselves.
At Blueprint Joinery, we believe that the New Year is the perfect time to revamp your home. From endearing features like our pig's ear handrails to more domineering pieces such as a new exterior door, it doesn't take a lot to breathe new life into your home this New Year.
Pig's Ear Handrail
If it is a small, refined change that you are looking to make then making a change to your handrail could be the transformation that you need, but never knew you wanted. As time goes by, handrails can begin to show signs of their age, seeming more inhospitable than welcoming.
Investing in a new pig's ear handrail will make more than just a subtle difference, revitalising your entire staircase in the process. Available in oak and pine with sizes ranging from 1800mm to 4200mm in length, this feature can be fitted in all homes large and small.
Staircase Spindles
If simply upgrading your handrail isn't enough then why not go that extra mile and invest in new staircase spindles? The chances are, if your old handrail was showing signs of wear and tear then so too, will your spindles.
When you shop at Blueprint Joinery, you will find a wide range of timber stair parts, meaning that you can find exactly what it is you are looking for. Available in boxes of 16 or 30, or in single units, our spindles make for the perfect feature for your staircase.
For more information on products such as our pig's ear handrail and staircase parts, please call our team today on 01691 671020 or send us a message via our contact page.