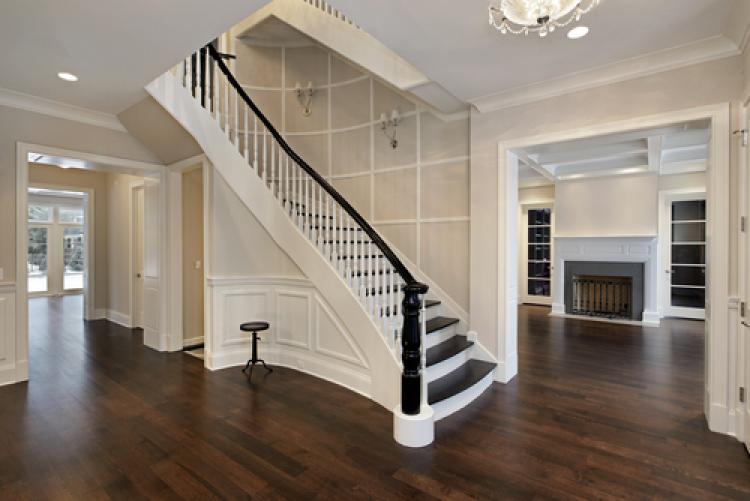 If you have a heart of a romantic or have a keen eye for architecture and interiors, you will know that all the good stories start and end at the stairs. They serve as an iconic piece of structural viewpoint in the foyer or a living room and breathe life into the design of a home. Most staircases are imposing, solid structures that can change the whole outlook of the house.
While many people want to create a stunning interlude for home through their stairs, they don't always know the best way of doing so. – with a new carpet or rug, a new wallpaper or change the stairs themselves? Changing your staircase doesn't need be daunting with our range of staircase cladding.
It might sound fancy, but stair cladding is simply a way of giving your home a makeover without any drastic work being undertaken. Not only that, but it will welcome your guests and create a lasting impression of your home, too.
Sculptural Design
Introducing stair cladding will not only improve the visual appearance of your staircase, but it can create a look that is both royal and opulent, too by changing the shape of each step, too. Transform the look of your everyday staircase without the need for extensive decorating and over budget spending.
Concealing Design
On a similar note, the addition of classing can cover a multitude of sins that would otherwise make your home look a little dated, and more than lived in. We understand that life with children, grandchildren and pets can speed up the wear and tear process and that accidents happen. But you can remove this lived in feel and give your home a renovation with this simple, inexpensive addition.
Let It Pass
The front stairway near the entrance of your house allows guests and visitors to catch a glimpse of your home, whether they are invited in or stay at the doorway. With stair cladding improving the look of each individual step, your railings and entire entrance hall will look much more appealing.
Light and Dark Stairway Design
What's more, cladding allows you to easily change the wood, colour and texture of your stairs, which can instantly lift your homely aesthetic. Whether you choose something cleaner or go the other way – from light to dark or vice versa, ensure that it complements your existing décor.
This way you have a cost effective addition to the home that transforms the feel and atmosphere at once.
For more information, please browse our website or contact us here.