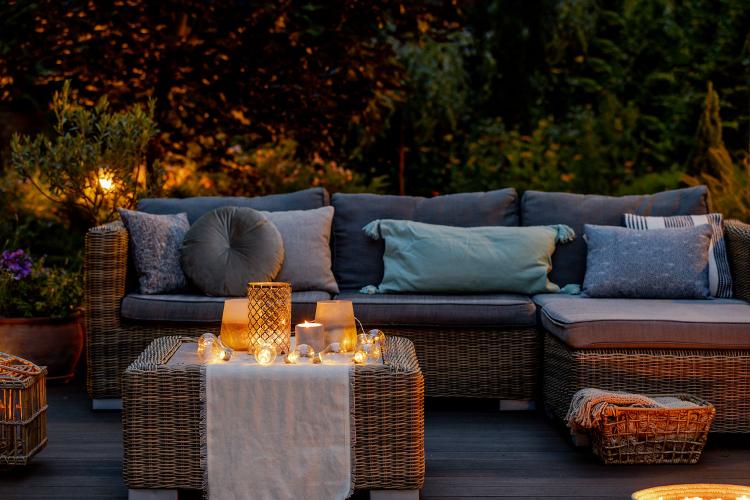 Are you looking for gardening and outdoor living ideas for this year? With summer already here, there's still time left to jump on board with these exciting garden trends for 2021 including Garden Bars, Herb Growing, Wooden Pergolas and Garden Decking. Give your outdoor space an instant update with our inspiration below:
1) Garden Bars and Garden Offices
Garden buildings have surged in popularity over the past year with this trend looking set to continue. Available in a range of shapes and sizes, garden rooms are extremely versatile and are an ideal space to relax.
Fancy yourself a DIYer? Why not take on this small and simple weekend project creating an outdoor garden bar using wooden pallets.
2) Water Features
Water features are a great addition to any garden space. More and more people are turning their gardens into retreats for relaxation. With the past year taking a toll on many of us, water features are a great way of restoring a little calm back into our lives.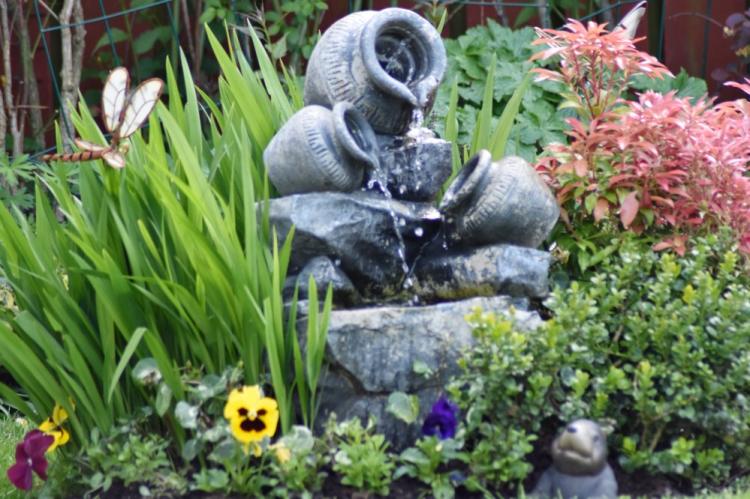 3) Herb Growing
Growing your own food - whether that's just a few herbs or a sizeable vegetable plot - is a great and fulfilling project. Coupled with rising food prices, shortages, and a growing appreciation of organic produce, it's no surprise the grow your own movement continues to surge in 2021.
For those out there with smaller gardens - runner beans, squashes and pumpkins are a great choice as they make use of vertical space. Also, salad leaves, herbs and tomatoes grow well in boxes and cost a fraction of the supermarket price.
The video below runs through three leafy herbs - basil, cilantro (coriander), and parsley - that are not only incredibly versatile but also exceptionally easy to grow:
4) Rattan and Teak Garden Furniture
Rattan and Teak Garden Furniture is becoming increasingly popular due to its contemporary style. There is a vast range of styles available on the market to suit all requirements - from garden dining sets to garden sofas - you are sure to find a garden furniture set to suit your liking.
5) Outdoor Garden Lights
Lighting in your garden really sets the tone, bringing an idyllic atmosphere and a must-have look for this summer social distanced garden parties. You can find outdoor lights in pretty much any garden centre or hardware store. They are available from as little as £10 - a cheap and stylish addition to an outdoor space.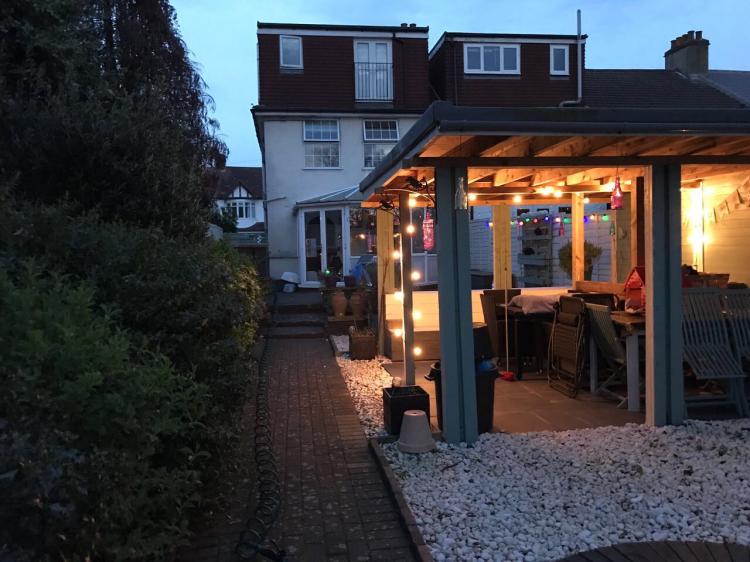 6) Wooden Pergolas
These sturdy structures are super versatile, offering a means to channel your personality and match the theme of your garden design ideas. From painting and planting to styling with lights, there are lots of ways to make a pergola your own.
7) Rewilding
Rewilding is all about allowing plants to lose their manicured neatness without letting them take over. This year, rewilding, where land is returned to natural habitats that provide water, food, and shelter to all creatures great and small, is set to be more important than ever, with our renewed focus on the environment post-pandemic.
8) Outdoor Rugs
Bring the inside out with an outdoor rug. Made from fabrics that can withstand wear and tear from rain, they are perfect for adding character to your patio, decking, gazebo, or porch.
9) Garden Decking
If you're looking to give your garden the wow-factor with an appealing feature that is as functional as it is easy on the eye, then our range of decking systems might be just what you need.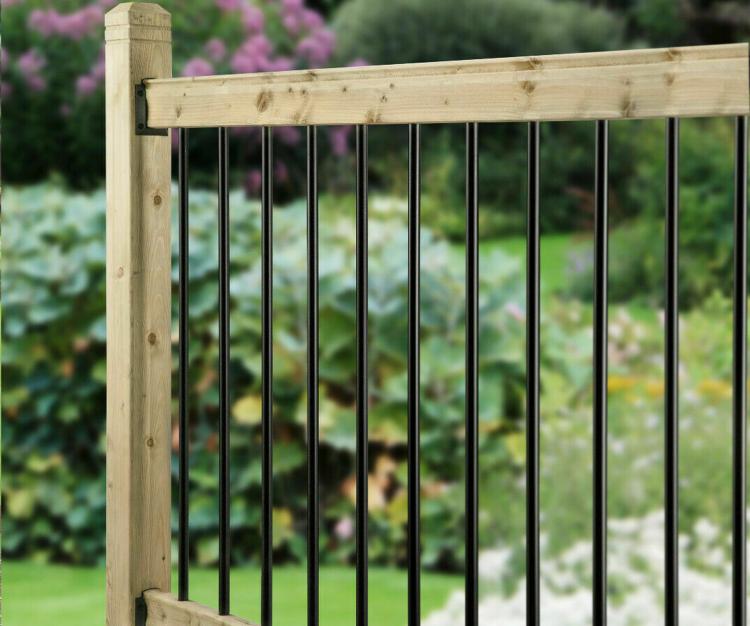 With the warmer months ahead of us, adding a decking area in your garden can immediately make a real difference to an external space. Not only will it transform any garden area into an attractive space to relax and unwind, but it will instantly create separation between other sections of your garden and enhance its overall appearance.
If you are unsure what you need, send us a plan or photographs of your decking area and we will be happy to work out the parts you need, and supply you with a quote. Call us on 01691 671020 or email us at info@blueprintjoinery.co.uk for more information.