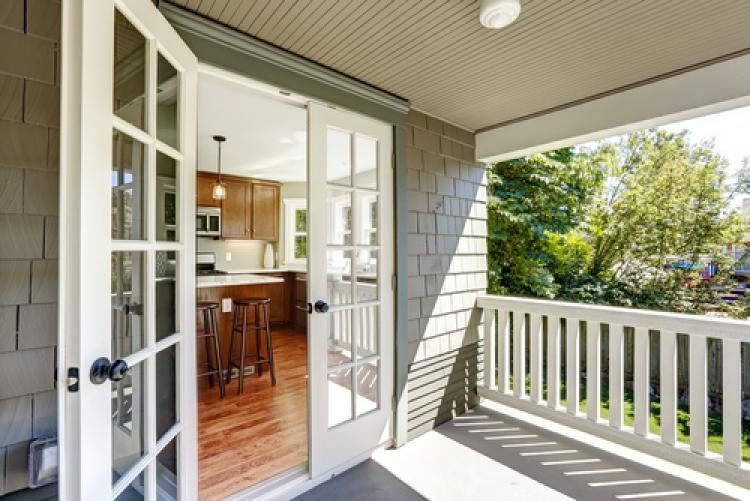 Although we are still wishing it was summer, it is time to accept that we are well and truly submerged into the cold weather that comes with autumn and winter now – which can only mean one thing. The holidays are fast approaching, and that means there will be family gatherings aplenty; is home ready to host a get together at short notice? You want your home to represent your vision without costing the Earth, too.
Saving money at this time of year is always important, so why not tackle your home improvements one project at a time? Don't sacrifice quality for quantity, you will only regret it a few months down the lie. So, where to start? An easy to way re-invent any room is to change the way we view it – from the doorway. We think that LPD Doors are the answer to your needs.
Step into It
If you aren't quite sure how a new door can transform the way you see your home, then please keep reading. Just like changing accessories and shoes can transform an outfit, you should consider the door an accessory for each room. An easy-to-install, affordable and fuss-free way of transforming your home!
Moreover, if you want to go the extra mile why not take a big leap and change your front door, too? We have a range of doors to suit all tastes and homes and LPD doors are the favourites among contractors, builders and designers, too – meaning your new door will come approved by experts!
Both interior and exterior LPD doors are available in a range of materials and colours, shapes and sizes . LPD door manufacturers are known for their extensive options and high quality across the board, ensuring that you find a suitable door no matter what.
Kitchen Upgrade
While LPD doors look great in all areas of your home, they can give your kitchen a modern and contemporary feel instantly. As the kitchen is full of accessories, utensils and electric appliances, the furniture often falls into the background, allowing you to change the visual aesthetic with ease.
Give your kitchen a quick and easy makeover with a new door, a lick of paint to inject some life into your cupboards and freshen up your tiles and grouting. The difference these small changes can make will be incredible.
Reform Your Entry
Another easy way to give your home a facelift before your guests start arriving is with an external LPD to the front of your home. The foyer and front door create the first impression that visitors get of your home and that will stick with them. A new door projects clean and stylish thoughts that will follow your guests around your home.
If that sounds like it is up your street, then please check out our range online or contact us for more information.