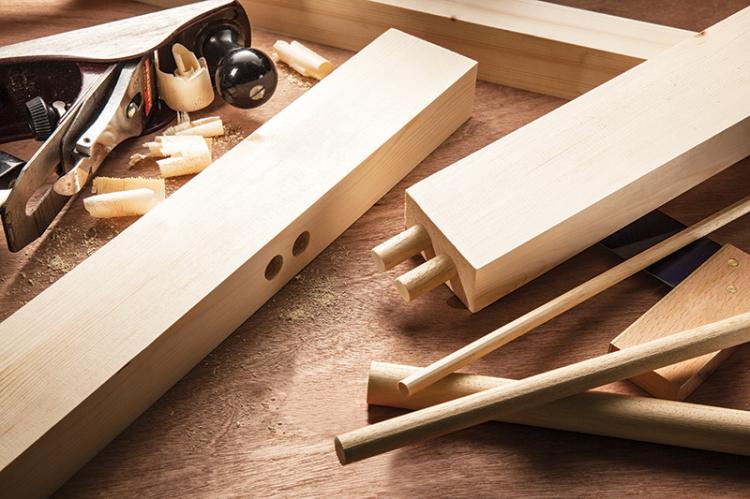 Dowels can be made from various materials including plastic and timber. Here at Blueprint Joinery our range is made by Cheshire Mouldings using the highest quality timbers such as pine, oak and light hardwood.
Dowels are the perfect solution for a range of DIY projects. Whether you are looking to reinforce woodwork joints or add a rail or curtain pole, we have the right dowel for you.
Thicker than nails or screws, dowels are less likely to break and are therefore the best option when joining pieces of wood together. Due to this they are used on the majority of furniture throughout a home including:
Drawers
Wardrobes
Wooden beds
Door frames
Picture frames
and more.
To view the full range, please visit the product page here