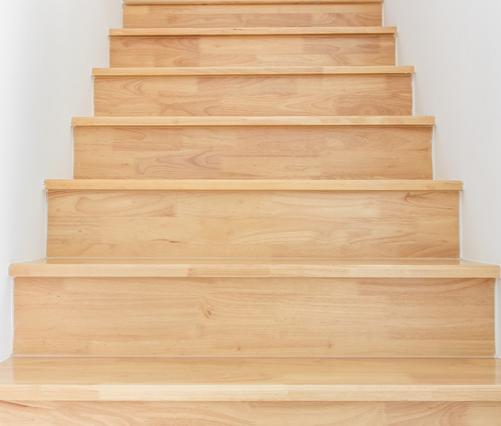 Many people often wonder what is the purpose of stair nosing, both in a commercial and private setting, and why it is such an integral part of staircase design. In today's article, we look at what stair nosing is, and what is the purpose of stair nosing. Read on to find out more.
What is Stair Nosing?
Nosing is the horizontal, protruding edge of a stair where most foot traffic frequently occurs. Made using a variety of different materials including wood, vinyl and aluminium, stair nosing, especially in commercial and industrial settings, is typically fitted with a non-slip surface to increase traction and prevent injury or even death from slips, trips, and falls.
What is the purpose of Stair Nosing?
Nosing improves the overall safety of the staircase – The main, and most important purpose of nosing is improving the safety of the staircase. In the UK, there is a fall on the stairs every 90 seconds. Nosing provides a larger surface area to step on, which makes walking up and down much easier. Especially in a commercial setting where rubber and ribbed aluminium nosing is most common, this can also provide extra grip preventing slips, trips and falls from happening.
Nosing increases the lifespan of the stairs – the area at the end of a stair tread, is where most people place their feet, and as a result, the area of the staircase that takes the most battering. Stair nosing helps protect the most exposed areas of the stair tread from damage and general wear. In the case of wooden or concrete stairs, this is especially important as the tread may chip or break if heavily used.
Nosing improves step visibility – Nosing is also great in clearly defining where a tread ends helping to improve stair visibility for people with bad eyesight or staircases with poor lighting.
Is Stair Nosing a must by law?
Yes and no depending on your situation. In a private setting, regulations require a nosing overlap of at least 16 mm. Building inspectors are now asking for no stair nosing in offices, flats or other public stairs.
Blueprint Joinery and Stair Cladding
All our stair cladding comes with nosing. If you are unfamiliar with stair cladding, it is the latest innovative solution for home-owners looking to transform their staircase without the expense of buying and installing a brand new staircase entirely. We stock several different stair cladding systems, including Oak Stair Klad and Solid Oak Cladding to create that desirable and modern oak staircase effect at a fraction of the cost.
Acting like a veneer by fixing oak treads and risers to your existing staircase, you can easily rejuvenate the aesthetic of your home, especially when combined with staircase spindles and parts to match. Oak Stair Klad also includes a bottom bullnose step and top transition step.
The entire range of stair cladding is designed to fit a variety of staircases; including straight flight, wider flight, mid-landing and kite winder stairs, and comes ready to blend seamlessly with existing flooring.
For more information, please visit our stair cladding section.