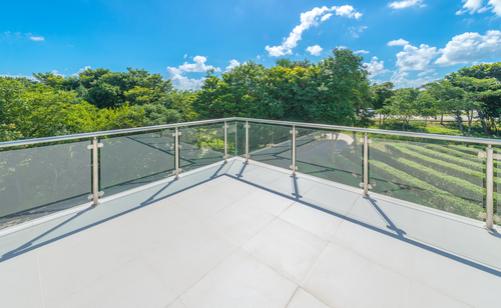 This year, it really did seem as though winter just wouldn't go away with snowfall coming from all directions. Thankfully, that is now behind us (touch wood) and we can finally begin to look ahead to more inviting weather.
As we move into the warmer months, it's time to speak about a feature that every home can benefit from – glass decking. With the sun shining over the country, it would be a shame to spend all day inside merely peering through the window at the beautiful weather outside. Why not open up your home with decking and allow yourself the freedom to enjoy the sun and the natural view from your garden area?
What You Are Missing Out On
If your home doesn't already benefit from glass decking, you really are missing out. Without glass decking, you aren't able to sit outside in your own private area whilst enjoying an unobstructed view of the natural scenery, and neither do you quite understand the value that comes with the connection between the interior and exterior of your property.
Regular garden furniture placed on the patio just isn't same as your own decking, finished off with the finest quality powder-coated aluminium posts and toughened glass balustrades. It is a standard that many aspire to reach; a contemporary feature that is sure to benefit any home.
Elevating Your Home
In order to take your home to the next level, introducing fresh, up-to-date features is essential. As the cold spell falls well and truly behind us, we can rest easy in the knowledge that we have months of sun to look forward to, meaning that glass decking is the ideal fixture for any home in need of revitalisation.
It is important that we take pride in our home, loving and caring for it as much as possible. Without the TLC that is required, your home will be nothing more than a building to which you retire at the end of a busy day. However, your home should be much more than that; it should be a place where you can express your personality, working as a physical representation of yourself.
Don't just aim to raise the level of your home; aim to bring it up to your level. From the moment when you install your new glass decking system, you will wonder exactly how you managed to live without it for so long.
If you are interested in finding out more about Blueprint Joinery's range of glass decking or any other product in our range, please don't hesitate to call our team on 01691 671020 or send us a message via our contact page today.