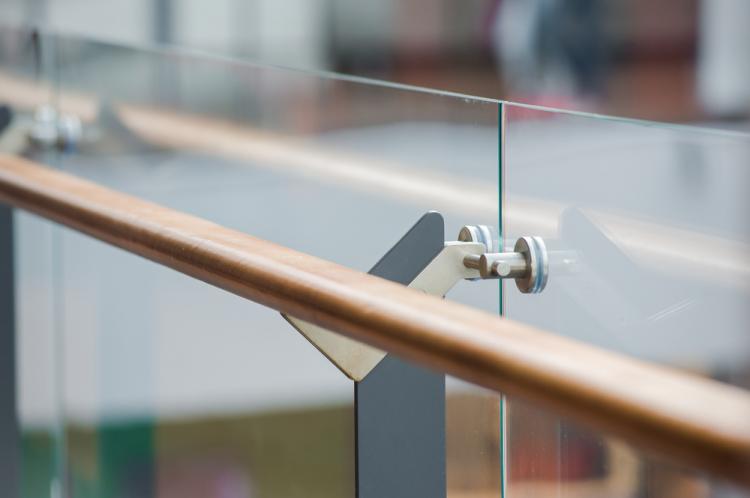 Do you feel that your outdoor living space lacks character? If so, then you should look into investing in glass decking this summer.
Glass decking has become a highly popular feature in homes, adding a touch of class and privacy to gardens without completely shutting away the view of the great outdoors which can lead to feelings of isolation.
Contemporary Design
For a modern and contemporary feel to your home, you won't go far wrong with the stylish Clearview Glass Decking system, available from Blueprint Joinery. This decking is one of the most popular products out there on the market, and for obvious reason, as the 8mm toughened glass panels offer the perfect blend of durability and style.
Manufactured in accordance with UK building regulations, homes with young children and pets can also benefit from this elegant feature which does not obstruct the view of your garden. This will make sitting out in your garden this summer even more of a pleasant experience than before, allowing you to enjoy the additional privacy that your decking brings without feeling enclosed.
Simple Maintenance
One of the main reasons why homeowners have started investing in this type of decking is because it doesn't just look great, but it is also incredibly easy to maintain, requiring little more than an infrequent wipe to keep the panels clear.
The entire glass decking system is pressure treated for longevity, ensuring that your feature is highly durable and will remain as attractive as day one for many more years to come.
Your Own Touch
Installing glass decking goes a long way towards making your house feel like a home, especially if you have recently moved into the property. It can look even better if you have lived in your home for a number of years and are looking to add a new lease of life to the building.
Although decking is only a small change in the grand scheme of things, it can truly make the world of difference as the gap is bridged between the interior and exterior of your home.
Decking is a feature that can be enjoyed all year round but only really comes into its own in the summer months as the weather allows for the house to be opened up.
If you would like more information about how your home can benefit from the installation of glass decking, then please call the Blueprint Joinery team on 01691 671020.