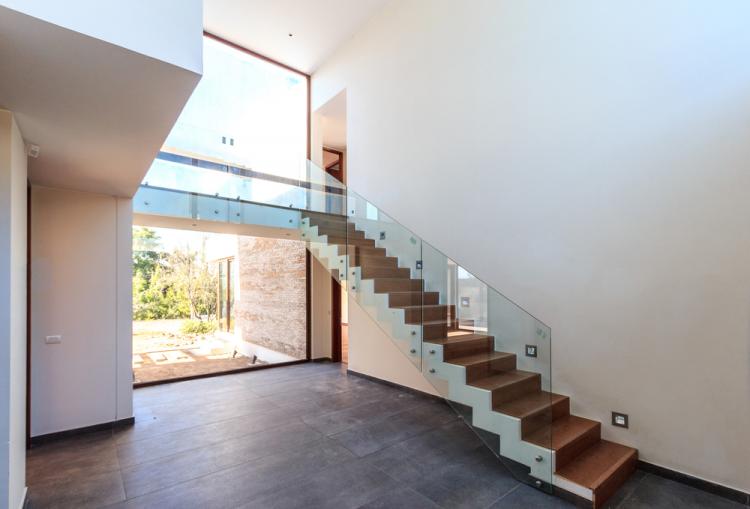 One of the key home design trends over the last few years has seen homeowners trade in wooden staircase parts for glass balustrade, but why have so many made the change?
Traditionally, staircases have been made up of wooden staircase parts and, when properly maintained, do make for an amazing old-fashioned design. With that being said, however, more and more homeowners are moving on to more contemporary and minimalist designs in their homes.
There are a number of reasons why homeowners should trade wood in for glass, some of which we have detailed below.
Enhancing the Look of Your Home
Sometimes, wooden staircases can make a home feel closed in and cramped. The opaque parts are not kind for allowing in natural sunlight to illuminate the home, which can cause homes to feel dark, resulting in lights being switched on even in the middle of the day.
Glass balustrades, on the other hand, are great for allowing natural light throughout the entire home, which can reduce the dependence on artificial lighting. Transparent parts also help to make the home feel much more open-plan than it was; dispelling the previously dark and cramped feeling.
Maintenance
The glass parts used by Blueprint Joinery are tough and designed to look the part with minimal maintenance required. All that is required to make your glass balustrades look brand new is a quick and effortless wipe every other week, clearing away any marks that may have been accrued.
Some homeowners worry that all that it will take to break their glass parts is an accidental kick. That simply is not the case as all materials used have been tested to ensure that they are up to the job, meaning that they will not crack or smash easily.
Glass Balustrade Vs. Wood
When looking to promote a naturally illuminated household, opting for glass over wood is definitely the way to go. You will no longer find yourself wasting energy by turning lights on when the sun is shining, and you will also find that your staircase parts will fare better over time.
Wood can be prone to corrosion which can require repair work, which can incur heavy costs depending on the severity of the damage. Glass will maintain its quality over a long period of time with not much more than a polish to wipe away marks and dust.
If you would like more information on the benefits of swapping wood for glass balustrades, please call the Blueprint Joinery team on 01691 671020 today.