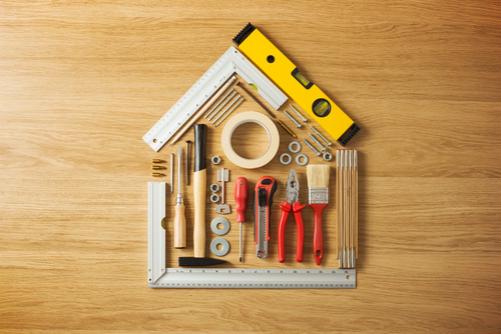 Here at Blueprint Joinery, we love nothing more than getting stuck into a home renovation project, so when DIY Day comes around it is like Christmas for us! This year, the day falls on 7th April as it is the first Saturday of the month, so what better excuse do you need to finally get around to breathing new life into your home with fresh staircase parts?
DIY Day itself is a relatively new concept, first celebrated in 2016, but that doesn't make it any less special. If you decide to buy from Blueprint Joinery, you will benefit from the highest quality products and easy to follow installation instructions.
Easy Installation
If you consider yourself to be anything but a master of DIY then worry not, because when we say that our installation instructions are easy to follow – we mean it! We understand that not everyone is on a par with Tommy Walsh, but neither should that mean that your home cannot boast the finest staircase parts on the market.
When you buy through Blueprint Joinery, your materials will come supplied with clearly detailed instructions, guiding you through each step of the installation process. Equally, you can view a range of our fitting instructions via our website by clicking here.
Out With the Old and In With the New
The best part of revitalising your staircase is that you don't actually realise the massive difference it will make to your home. Right now, your staircase may just be a feature of the home that you wouldn't look twice at, but with a new lease of life, your staircase will finally receive the recognition that it deserves.
Whether you simply look to change up your stair cladding or install a new set of spindles, you can rest assured that all staircase parts available from Blueprint Joinery have been manufactured to the highest possible standard. We refuse to settle for second best, so why should you?
Buying Your New Staircase Parts
Buying just couldn't be any easier. Simply browse our range of products and select the one that is right for you – assuming we have the parts in stock, your delivery will be with you within 14 days. Then, you can get started on installing your new staircase parts in your home.
For more information on the range of products available from our website or assistance installing your new features, please don't hesitate to get in contact with our team today by calling 01691 671020 or via our contact page.