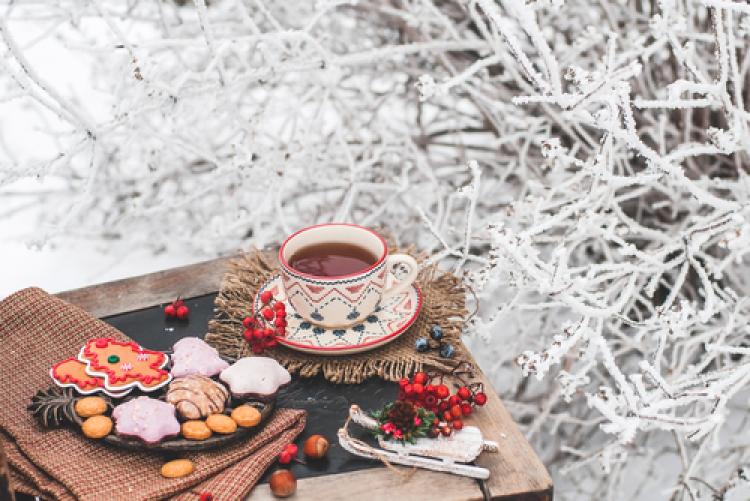 If you are anything like us, we are sure that you will want to make sure that your garden is looking its best at all times. Unfortunately, during the winter, it is a lot harder to get out there and give your garden some TLC.
Between the cold winter weather, dark nights, and usual influx of Christmas parties and festive gatherings taking up your free time, it can be very difficult to find the time to spend on your garden. Plus, that's not to mention the fact that traditionally gardens start to shut down for the winter. It may seem like nothing is growing and your garden loses its colour and vitality, as it begins to hibernate through the long, cold months, but you can change this!
At this time of year, the welcoming embrace of spring can seem a long way off, and if you're not careful, your garden can be left looking very dull and uninspiring. However, luckily there are ways to introduce some energy back into your garden during winter.
While your garden might be looking gloomy, there is no reason for your decking to match!
If you are planning to sit back and enjoy some quality time on your glass decking this winter - perhaps snuggled up next to the heater with a mug of hot chocolate and a good book - you will want to be certain that your view is a good one. From your glass decking, you will be able to see the entirety of your garden, so it is important to make sure that your garden looks as good as possible. This is especially important if you are planning on hosting a party or having guests round this festive season, as you will want your garden and your glass decking to reflect the look of your home.
Green fingers
Try creating some winter borders by growing winter-flowering plants to add a splash of colour and brighten up your garden. Bright colours or unusual colour combinations can be just what your garden needs to escape the monotony of greyness and break the mould this winter. To add some additional colour closer to home, invest in some decorative planters to place on your glass decking itself. Fill these with the more delicate winter flowers, or experiment with a combination of evergreen ferns and grasses to add texture.
Festive feel
If you aren't the gardening type, you could always try winding strings of fairy lights around the outside of your glass decking to turn it into a magical festive grotto this Christmas. Add comfy cushions and cosy blankets to your loungers or deck seating for added comfort. Just add fake snow or glitter for the ultimate festive party look!
There is also a myriad of garden statues and ornaments that you can include on your glass decking to liven things up a bit. From traditional garden gnomes to novelty items to gorgeous animal themed statues, there is definitely something for everyone, no matter what your personal preferences are.
Don't let the grim weather drag you down this winter. Instead, brighten up your garden and transform your glass decking into a cosy haven to wait out the cold months!